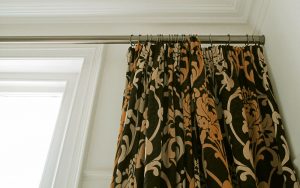 Warrior Square Master Bathroom
Design of three bathrooms in large 5 storey terraced town house Warrior Square St Leonards –on-Sea. Built by Decimus Burton the house is exceptional as one of the only remaining single units on the square the remainder all having been divided into flats.
Design included bespoke marble vanity units, original style mosaic tiles and Harlequin Rossini woven damask fabrics.
Date: August 2011.